Boat Hire on the Thames

What can be more English than taking a trip on the river Thames at Henley!

We have found the best value motor boats in the area just a few minutes walk from the park.

With his newly refurbished fleet of boats, Steve is the man to see if you want to spend a bit of time soaking up the atmosphere on the river.

Call him on 07774 701314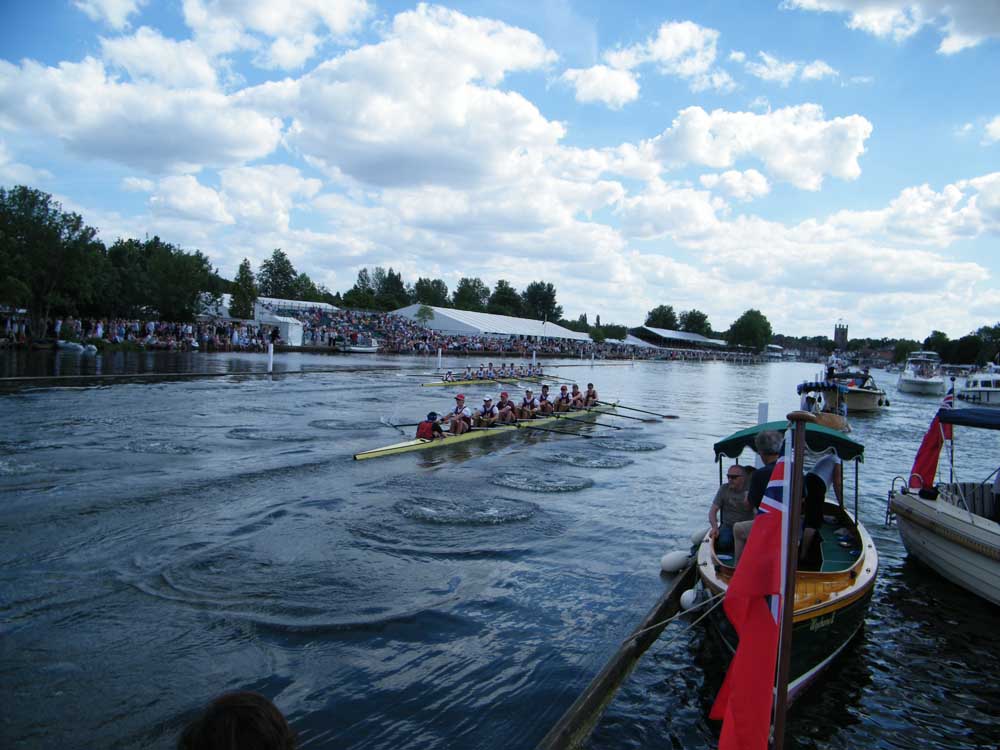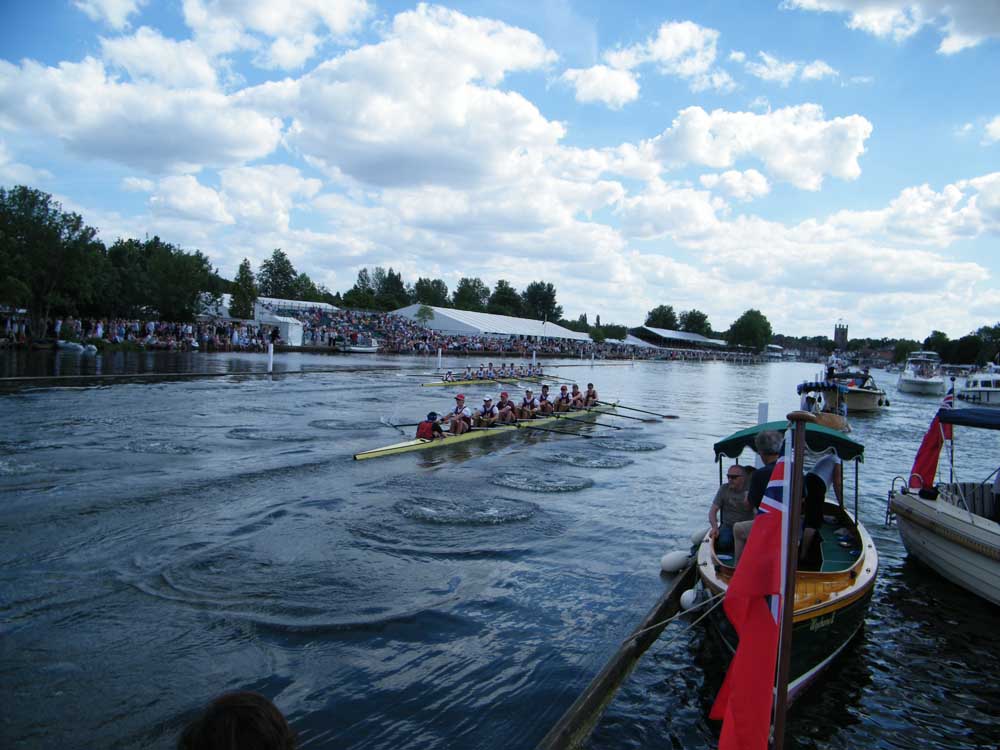 Legoland Windsor
Just 30 minutes from Swiss Farm. A great day out for the family. It is possible to get vouchers and discounted tickets so remember to search around before you come and bring your vouchers with you.
http://www.moneysavingexpert.com/deals/cheap-theme-parks/legoland-vouchers
LEGOLAND Windsor is located at
Winkfield Road, Windsor,
Berkshire, SL4 4AY
CLICK here to plan your route. Our post code is RG9 2HY
Greys Court
A family home, delightful gardens and an idyllic setting
An intimate family home and peaceful estate set in the rolling hills of the Chilterns.
This picturesque 16th-century mansion and tranquil gardens were home to the Brunner family until recent years. The house exudes a welcoming atmosphere with a well-stocked kitchen and homely living rooms. The series of walled gardens is a colourful patchwork of interest set amid medieval ruins.
Other buildings from earlier eras include the Great Tower from the 12th century and a rare Tudor donkey wheel, in use until the early 20th century.
Just 10 minutes from Swiss Farm this is a lovely place to spend a morning or afternoon. This is a national trust property so is free to members. The woodland walk is free to all.
www.nationaltrust.org.uk/greys-court/
Windsor Castle
Windsor Castle is the oldest and largest occupied castle in the world and the Official Residence of Her Majesty The Queen. Its rich history spans almost 1000 years.
This is a really great day out. When the weather is good we would recommend taking a walk in the Great Park or walk down the 'long walk' as pictured above.
Windsor Castle is just 30 minutes away from Swiss Farm. From Henley take the A404(M) via M4 West Junction 8/9
http://www.windsor.gov.uk/things-to-do/windsor-castle-p43983
Postcode SL4 1PJ Tel: 01753 855266
Distance: 17.1 miles Time: 30min
Beale park, Reading Wildlife park and Gardens
Beale Park is a beautiful stretch of Berkshire countryside with a fantastic collection of birds and other animals to admire.
Admission is £9 for adults and £6.50 for children every day from 10am to 6pm from Easter through October. For more information call 0118-9845172 or go to www.bealepark.co.uk
Postcode RG8 9NH Tel: 0844 8261761
Distance: 17 miles Time: 36min
London
River and Rowing Museum, Henley on Thames
The river and rowing museum explores the sport of rowing as well as the River Thames and the town of Henley. The stunning building was designed by reverend architect David Chipperfield.
The museum opens every day in the summer from 10am to 5h30pm. From September to April it closes a little earlier at 5pm. Adults £8 and children £6. For more information call 01491-415600 or go to www.rrm.co.uk
Cotswold Wildlife Park, Burford
Cotswold Wildlife Park has an impressive collection of birds, animals and insects for all the family to enjoy. There are also lovely gardens to explore.
Entry to the park is currently £13.00 for adults and £9.00 for the kids. The Park is open everyday throughout the year (except 25th December) from 10am For further details call 01993-823006 or go to www.cotswoldwildlifepark.co.uk
The Cotswold Wildlife park is a personal favourite and is about a hour from Swiss Farm.
Blenheim Palace, Woodstock
The birthplace of Winston Churchill, of one of Britain's greatest heroes. This 18th century palace is one of the grandest in all of England and contains a wonderful collection of paintings and sculptures. The extensive grounds are worth the trip alone.
Admission to the palace is £19 for adults and £10.50 for children from 10h30am to 5h30pm February through December. In November and December, the palace is closed on Mondays and Tuesdays. For further details call 01803-770606 or visit www.blenheimpalace.com
Days out in London London:
Swiss Farm is just 45 minutes from London Paddington by train.
These are our suggestions on how to get to London:
Take the train from Henley station to Twyford Station and change to the London bound train (every 30 minutes from Twyford) This will take you to London Paddington.
Or
Drive to Twyford station (10 minutes by car) Take the train straight in to London. This option has the benefit of avoiding having to wait for connecting trains on your return.
Attractions in London to consider:
London Eye
The London Eye has quickly become one of the most popular visitor attractions in the city. The 125m wheel provides fantastic views across our capital city and is one experience not to be missed.
Tickets cost £19.98 for adults and £11.82 for children from 10hm to 9pm every day of the week May - Sept. For further details call 0870 5000600 or visit www.ba-londoneye.com
The London Eye is approximately five minutes walking distance from Waterloo tube station (follow signs for the South Bank) and Westminster tube station (exit one, follow signs for Westminster pier).
Buckingham Palace
The grandest house in London is open to the public from 23rd of July – 3rd of October when the Queen takes her annual holiday in Scotland.
Admission is £17.50 for adults and £10 for children every day from 9h30 to 6pm. For more information call 0207-7667300 or go to www.royal.gov.uk
Nearest tube stations: Victoria, Green Park & Hyde Park Corner
Victoria & Albert Museum, South Kensington
The Victoria and Albert is one of the greatest museums in the world with an unrivalled collection of artefacts from all over the world.
Entry to the museum is free although you may have to pay for certain exhibitions. Opening times are from 10am to 5h45pm every day of the week. On Fridays the doors stay open until 10pm. For further details call 0207-9422000 or go to www.vam.co.uk
Five minutes from South Kensington Tube Station. South Kensington is on the Piccadilly, Circle and District Line, five minutes from Victoria, 10 minutes from the West End.
London Zoo, Regent's Park
London Zoo is still one of the world's greatest animal parks with an amazing selection of animals living in spectacular man made habitats.
Entry to the zoo is currently £17.60 for adults and £13.70 for the kids every day from 10am till 5h30. In the winter months, doors close slightly earlier at 4pm. For further details call 020-77223333 or go to www.londonzoo.co.uk
Nearest Tube Station: Camden Town (15minutes walk)
Walk up parkway until you reach Prince Albert Road
Turn right and walk pat the Feng Shang Princess(floating Chinese restaurant) on your left and continue until you reach the traffic-light controlled pedestrian crossing.
Cross and walk over the Regen'ts Canal footbridge (St. Mark's Bridge)
Turn right and London Zoo is a minute away on the left-hand side
Tate Modern, South Bank
The fantastic Tate Modern is one of Europe's finest collections of modern and contemporary art. Situated right by the river, it's a terrific setting to appreciate sensational art work.
Admission is free for everyone although donations are most welcome and some exhibitions may charge. The museum opens every day from 10am to 6pm. On Fridays and Saturdays doors stay open until 10pm. For further details call 020-78878000 or go to www.tate.org.uk
Nearest tube stations: Pimlico (Victoria Line, 600 metres approx.), Vauxhall (Victoria line, 850 metres approx.), Westminster (Jubilee, District and Circle Lines).
Tower of London
The Tower of London is one of the most easily recognizable buildings in the world. Inside you will find a fantastic collection of weapons and of course jewels.
Admission is £19.80 for adults and £10.45 for children from 9am to 5h30pm. For further information call 01870-7566060 or visit www.tower-of-london.org.uk
Nearest Tube Stations: Tower Hill, Bank & London Bridge
Madame Tussaud's, Baker Street
Madame Tussaud's is at the top of everyone's to do list when they visit London for the first time. The world famous waxworks and planetarium is a museum everyone should take the time to see.
Admission is £28.80 for adults and £24.60 for children every day from 9am till 6pm. For more information call 0870 400 3000 or go to www.madame-tussauds.com
Nearest tube stations: Baker Street underground station is on the Bakerloo, Circle, Jubilee, Metropolitan and Hammersmith & City lines, making it a short, easy journey from anywhere on the central London tube network.
Houses of Parliament
From July to October, during the political summer holidays, you can take a wander around the Houses of Parliament. However, you cannot simply turn up at the Houses of Parliament and expect to look around. Tours must be booked in advance. For more information call 0870 906 3773 or go to www.parliament.uk
Nearest tube station : Westminster Station
St Paul's Cathedral
St Paul's Cathedral is consistently voted one of the top visitor attractions in London. The imposing exterior is more than matched by the awe inspiring interior. A must see!
The Cathedral is open to sightseers from Monday to Saturday between 08.30 - 16.00 (last ticket sold). Adults £14.50 and Children £5.50.
For more information call 020-7236 4128 or go to www.stpauls.co.uk
The nearest tube station: St Paul's on the Central Line (2 minute walk). Mansion House, Cannon Street and Blackfriars stations on the District and Circle Lines are also within walking distance. Central line trains run every four minutes on weekdays and every six minutes at weekends.
Days out in Oxford
Information to follow:
The above information has been taken where possible form the various attraction websites. This guide is meant to give suggestions only and Swiss Farm cannot be held responsible for any errors contained within or for the content of third party websites. Please visit the relevant website for full information.